Graphical Login Access to the SHPC Condos
IMPORTANT NOTICE: This service has been decommissioned for now. Please contact cades-help@ornl.gov for any questions.
The Graphical Login Service provides fast and secure access to a Linux desktop environment within the CADES SHPC Condos. This service is recommended for users that need to run visualization tools or other graphical applications on the cluster without installing an X11 server on their local desktop. This service also works better at displaying OpenGL applications than traditional X11 forwarding. Users that only require terminal (text based) access to the cluster are advised to connect with ssh instead.
Prerequisites
Request access to the CADES SHPC Condos and wait for it to be approved
Choose from one the following options for using the required ThinLinc client
How to Connect
---
Open Protection Zone
Launch the ThinLinc client

Configure the connection settings

Set the Server to or-condo-glogin.ornl.gov
Set the Username to your UCAMS/XCAMS ID
Set the Password to your password

Click Options

Click the Screen tab
Select an appropriate screen resolution for your display
Uncheck Full screen mode
Uncheck Enable full screen mode over all monitors
Click OK

Click Connect
Moderate Protection Zone
Coming soon!
Using the Desktop Environment
---
Open a Terminal
Click Applications in the top menu bar
Click System Tools
Click MATE Terminal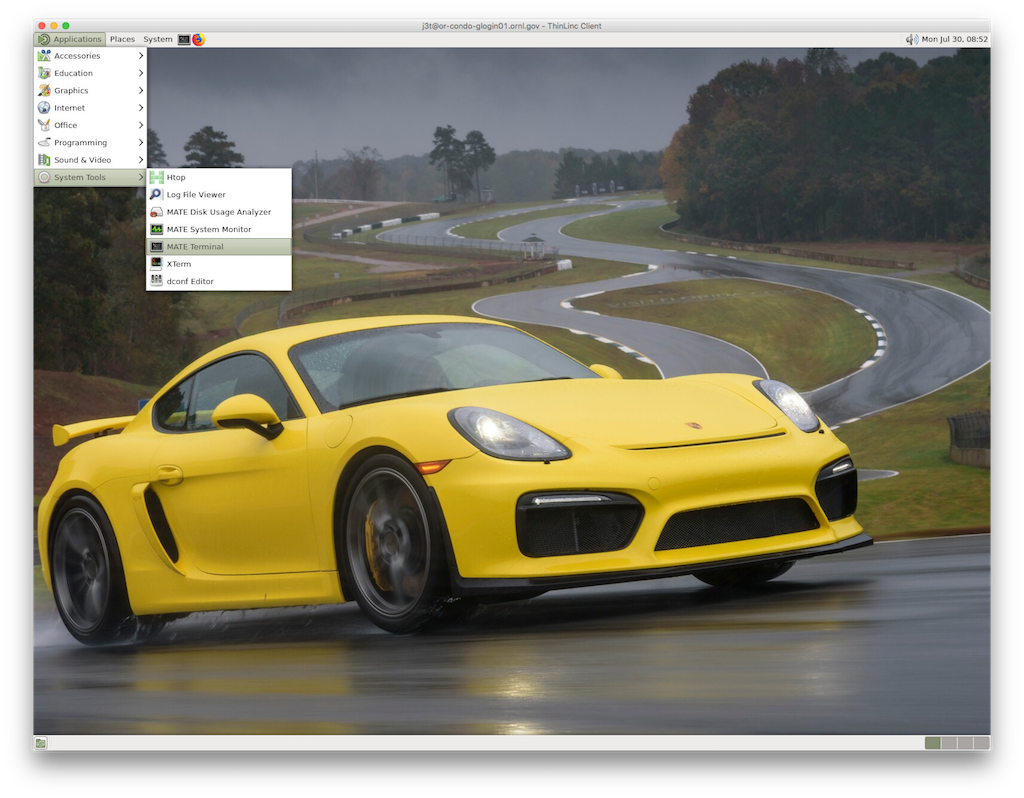 Disconnect From Your Session
If you want to keep your session running and resume it later, you should close the ThinLinc window to disconnect. Please note that if CADES experiences an outage or if this server has to be restarted for any reason, you will loose your session and any unsaved work.
Close the ThinLinc window to disconnect from your session
Connect as you normally would to resume your session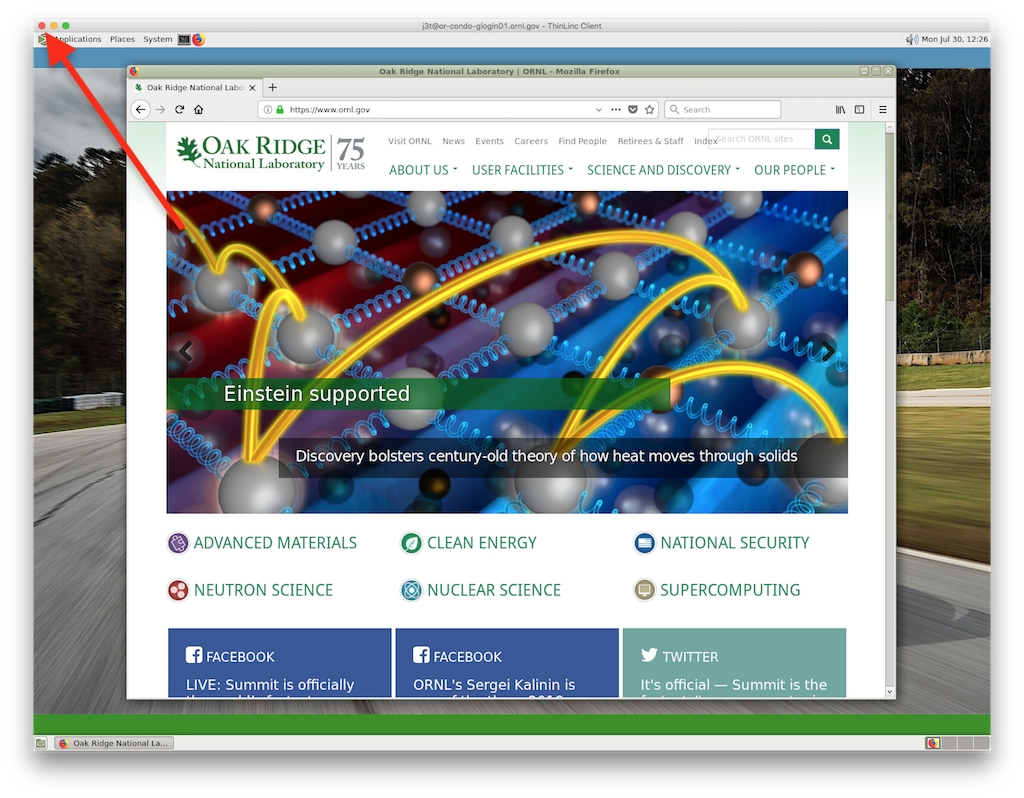 End Your Session
If you are finished with your ThinLinc session and do not wish to resume it later, it is recommended that you logout.
Click System in the top menu bar
Click Log Out
Confirm that you are ready to log out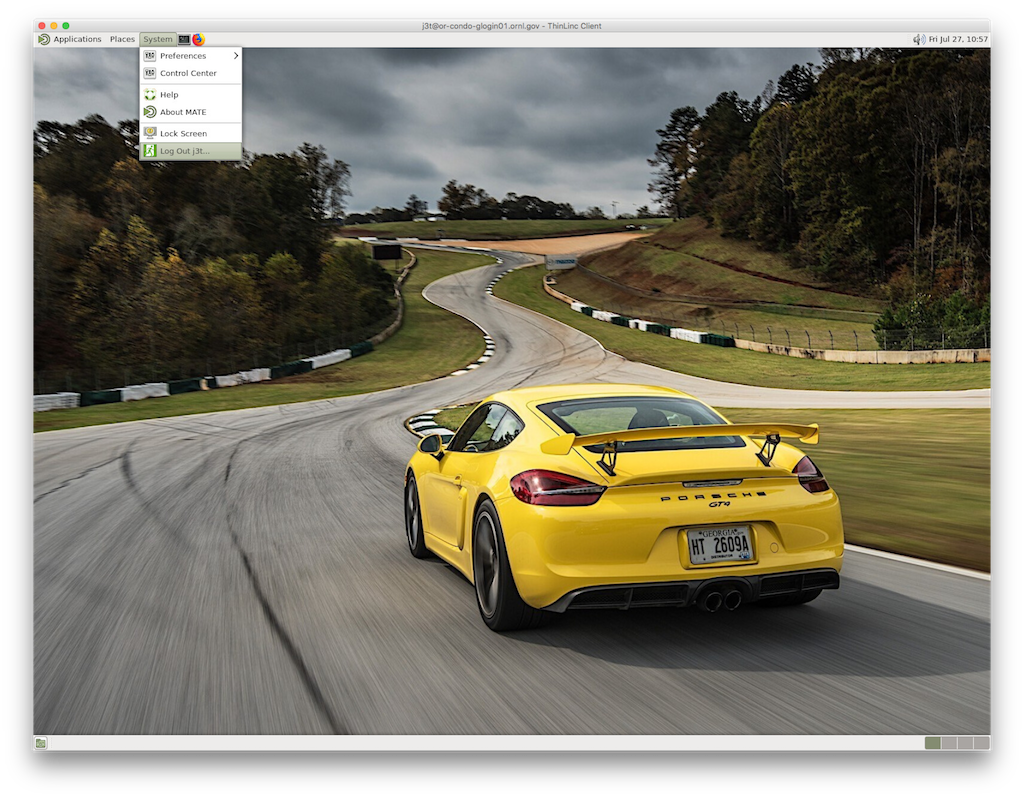 Known Issues
---
MacOS

Full screen mode does not work correctly (there is no way to switch back to the Mac desktop)
The client does not allow multiple sessions